Measuring your waist is easy and takes less than a minute
1. Make sure you have no extra clothing on and stand still and upright.

2. Wrap a measure tape around your waist. The natural waist line appears approximately two inches above your belly button OR exactly where your abdomen's most narrow part is.

3. Do not keep the measuring tape loose.

4. Make sure it is tight. Write down the measurement.

Check Maskateer Size Chart below and find your current and desired waist line.

THE PURPOSE OF THE WAIST TRAINER is to be tight enough so it compresses your muscles and activates them.

Therefore, from our size chart select a waist trainer that will tighten your waist reasonably.

For instance, if your waist is 70cm, it is equivalent to LOVE SEDUCTION on the 3rd last hook, therefore you should order the MERYLIN COUBES size instead.

This way you will tighten your core better.
WAIST TRAINERS
Chose a size 5-7cm smaller than your actual waist.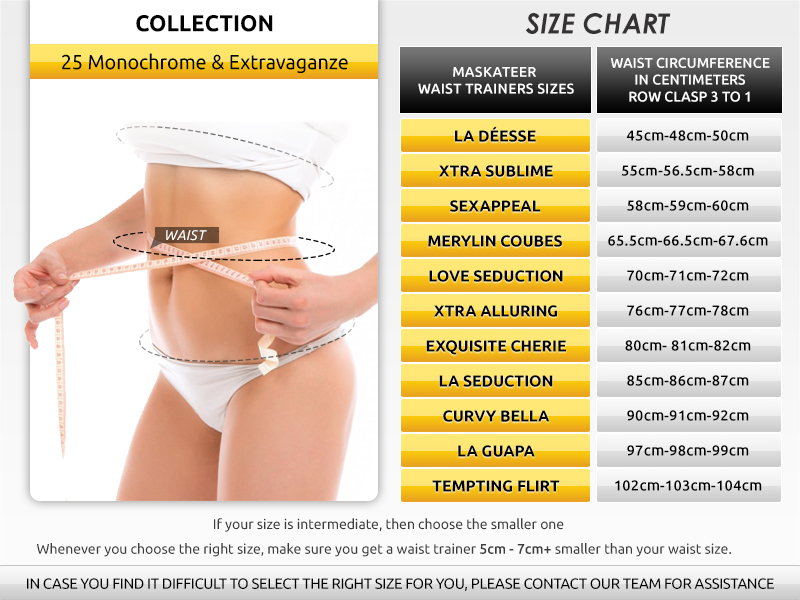 SPORTS BELTS WOMEN
Sports belts match exact measurements, it is not needed to select a smaller size.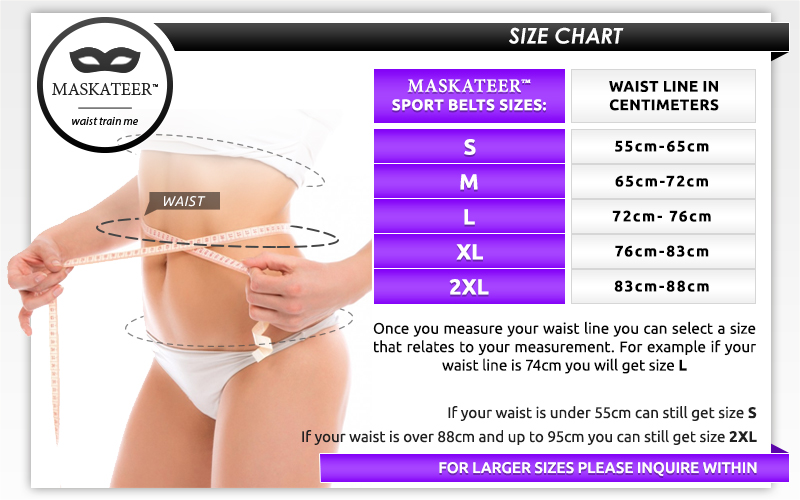 SPORTS BELTS MEN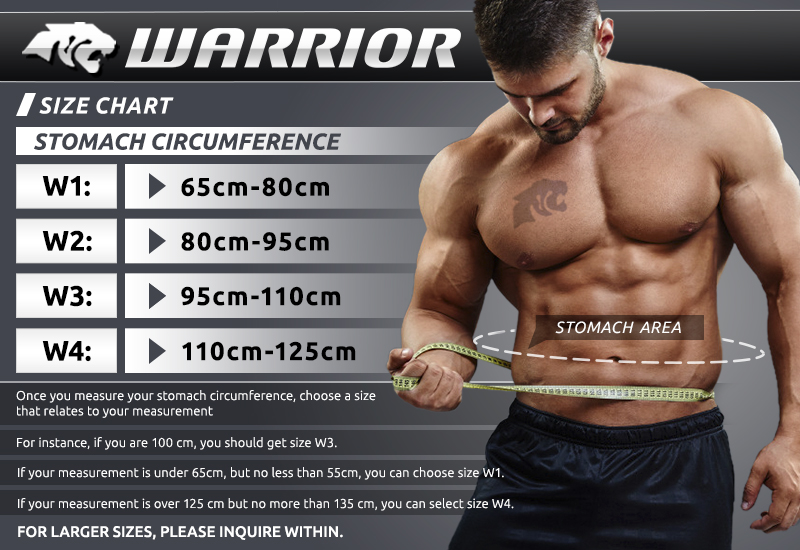 Men should measure their stomach circumference before choosing the right size. Stand still and upright, wrap yourself with a measure tape and you will know what the best fit for you is.