Produkte markiert mit 'bundle pack'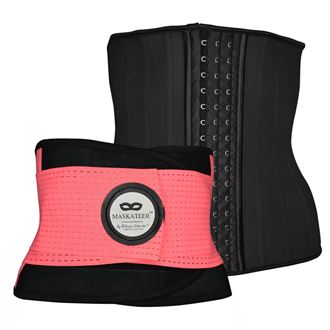 Everyone's favourite MASKATEER Gift Pack Waist Trainer & Gym Belt offers a body shaper for women and an abs toner belt. This bundle pack is ideal for those who are very active and also want to wear something to look even better for a special occasion. The corset underbust: Helps with weight loss, Increases thermal activity in torso area, Removes excess water weight, Burns fat faster, Removes toxins from your body, Provides amazing back support, Helps maintain posture, And very comfortable to wear.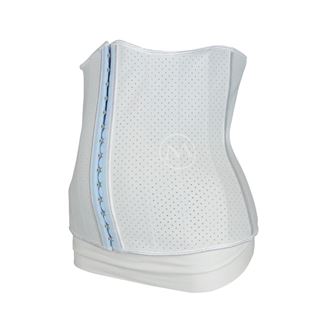 Tummy tucker MAMA KIT is the perfect solution for your stretched abdominal post pregnancy. The MAMA KIT was inspired by the centuries-old tradition of postpartum belly binding and a desire to modernize this age-old practice for today's mothers. Our mission is one- to make moms feel amazing with minimum effort after delivery. Our MAMA KIT consists of two products – an exclusive soft breathable seamless Belly Wrap and a breathable 17-flexible-steel-bone rubber latex Waist Trainer with a layer of anti-bacterial cotton lining for extra comfort.You wouldn't know the support you get until you try!