Measuring your waist is easy and takes less than a minute
A crucial part in ordering shapewear is identifying the best size for your body. Don't make the mistake of ordering a size that's too small because you think you might look thinner. Truthfully it will be unfavourable and uncomfortable. Also don't make the mistake by ordering a size bigger because the shapewear performance will not be as effective if there is no compression. Below is a guide on how to measure yourself accurately.
Preparation
Do not measure yourself on a full stomach. The best time to measure is just before having dinner. You need a flexible measuring tape or non-stretchy string and a ruler. 
Remove or lift up clothing
To get an accurate measurement, you need to remove any layers of clothing blocking your waist line.
Find your waist
When you bend to the side your deepest wrinkle is your waist. It will also be the narrowest part of your torso (Usually just above the belly button).
Take your measurement
Stand up straight and ensure the measuring tape is parallel to the floor. It should fit snugly around your torso without digging into your skin. 
Read the tape
Look at the place on the tape where the zero end meets the other end of the tape measure. The location of this meeting point is your waist measurement so write it down somewhere. 
Double-check
Repeat the measurement once more to ensure the accuracy of your original measurement. If it is different from the first time, measure for a third time and take the average of the three numbers.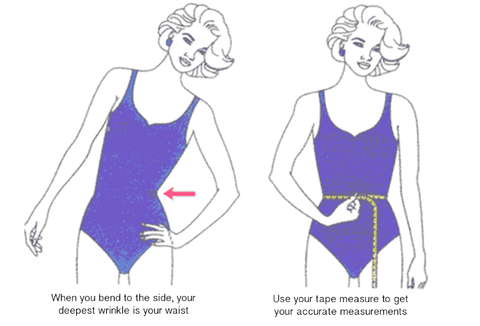 Please refer to our MASKATEER size chart below to find out what size you are.
WAIST TRAINER SIZE CHART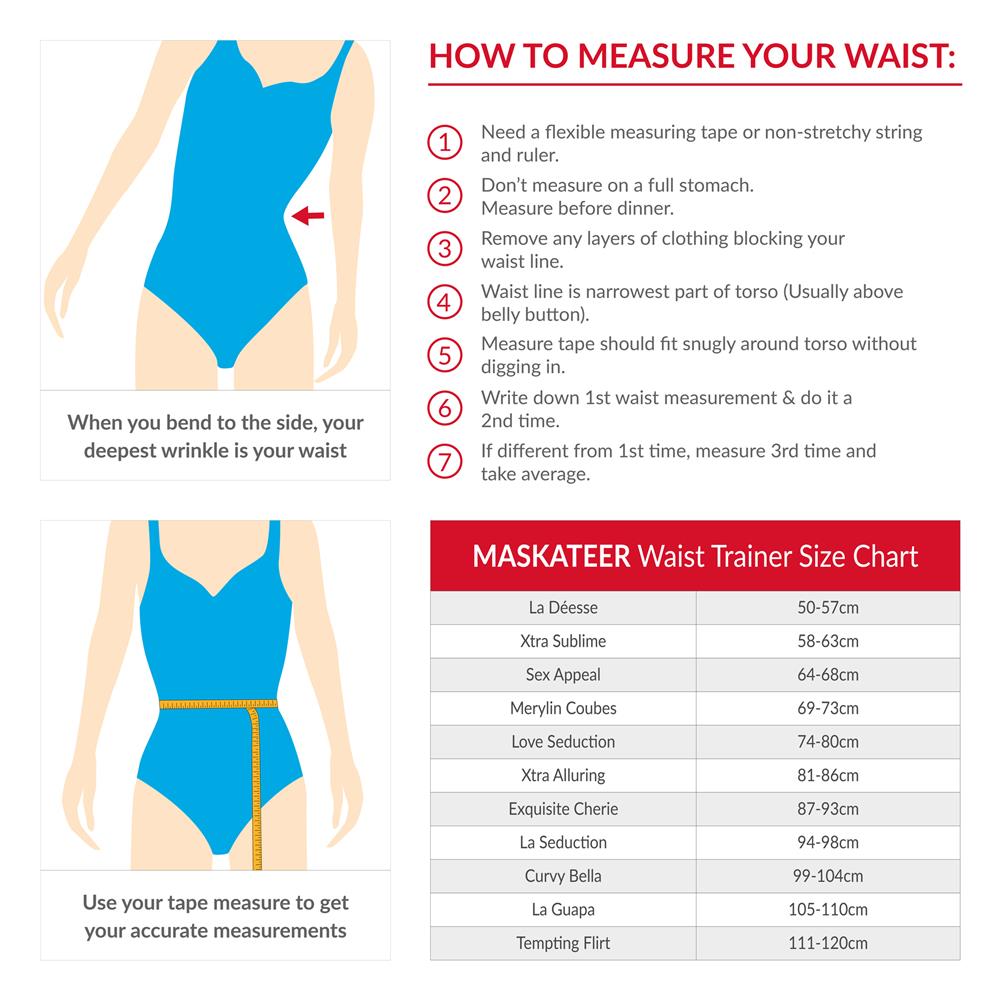 WOMENS' GYM BELT SIZE CHART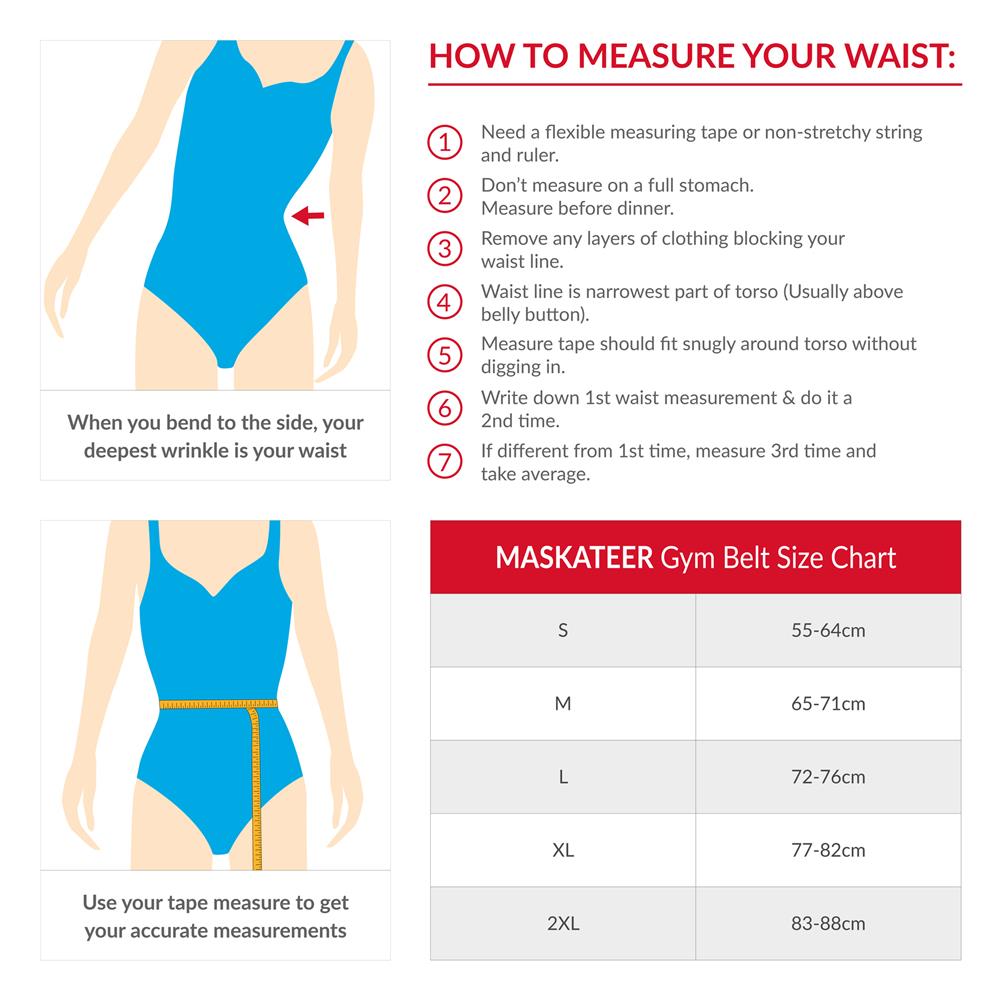 MENS' GYM BELT SIZE CHART